Thank you for being a Wag Well Box Affiliate!  Below is a video as well as step by step instructions on the easiest way to generate an affiliate link.  Ready to promote?  Be sure to check out our campaign asset page for videos, images, topic ideas and more.
Step One
Log into Shareasale. It is important you log in as an affiliate versus a merchant or it won't work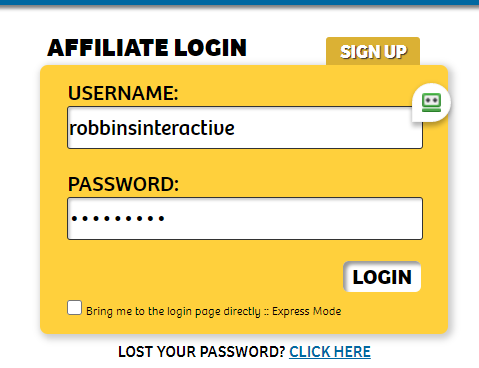 Step Two
In the top navigation click Links which makes a sub navigation pop down. Click Create A Custom Link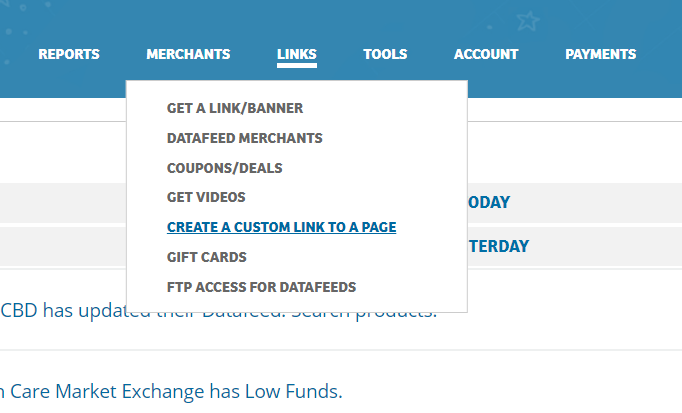 Step Three
Copy the full link (including https:// ) of the Wag Well Box page you would like to promote. I recommend using the Get a Box page if you are creating a review. Paste the full url into the Custom Link Generator box. Click on the Create Custom Link box.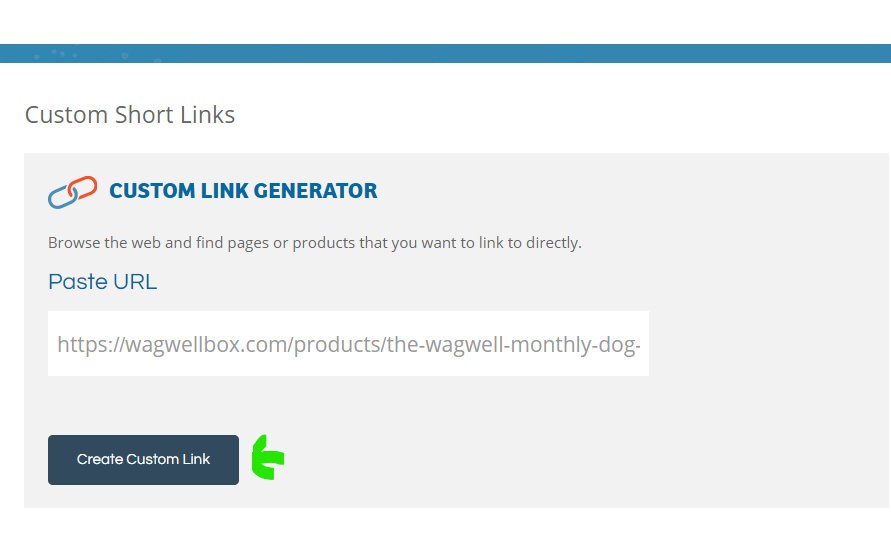 Step Four
You can copy and paste the url in the first box under Your Custom Link OR you can click Get A Short Link to get a shorter and more user-friendly link.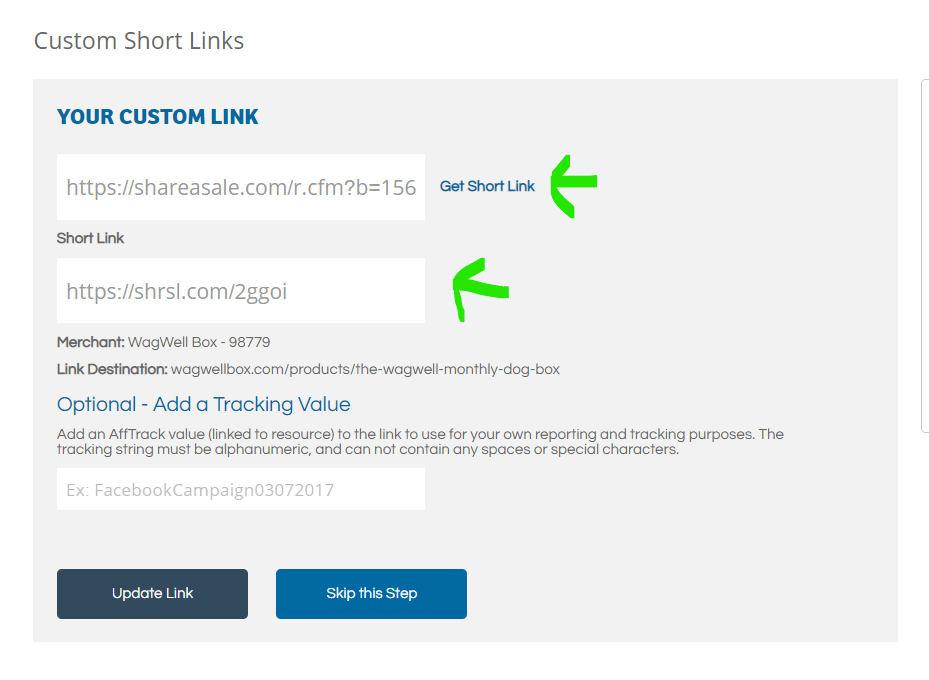 Final Step – TEST
Always test to make sure the link is formatted properly. Your affiliate link will NEVER have the domain wagwellbox.com.  Instead it will contain either shareasale.com or shrsl.com. Do not copy the results on your link which would include the Wag Well Box. This is the most common error with affiliates.
This is an example of a correct link

This is an INCORRECT LINK