The following is everything you need to create a top-performing affiliate post with Brushee. Below details provide you topic points and features for Joy Organics. Take these concepts and use your own words to share with your followers.
If you are looking for images for your blog post or social media-sized images, please scroll to the bottom of this page. 
Brushee Product Details
3 in 1 Convenience – toothbrush, floss, and pick

No water need; Our special formulated paste has minimal foam and is non-toxic which makes it possible to use without water

Fresh mint flavor for taste and to reduce bad breath

Individually wrapped for easy carrying

Great option for clear aligners, braces, travel, and any time you need fresh breath and teeth on the go
Target Audience
Invisalign or other clear aligner users

People with braces

Business travelers

People traveling internationally or frequently

Anyone who are committed to oral hygiene

Backpackers and campers
Topic Ideas
Brushee review

Best travel toothbrushes

Ultralight backpacking tips

How to care for your braces (or clear aligners) at school (or office)

Long-haul flight tips

What's in my bag?

What's in my office drawer?

How to whiten your teeth

How to whiten your teeth naturally

Tips for packing for international trips
Images
Below are copyright-free images that you can use and/or modify. You can also grab images and videos on our Google Drive.  If you need another image or size, please email me at stephanie@brushee.com.
Logos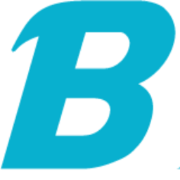 Images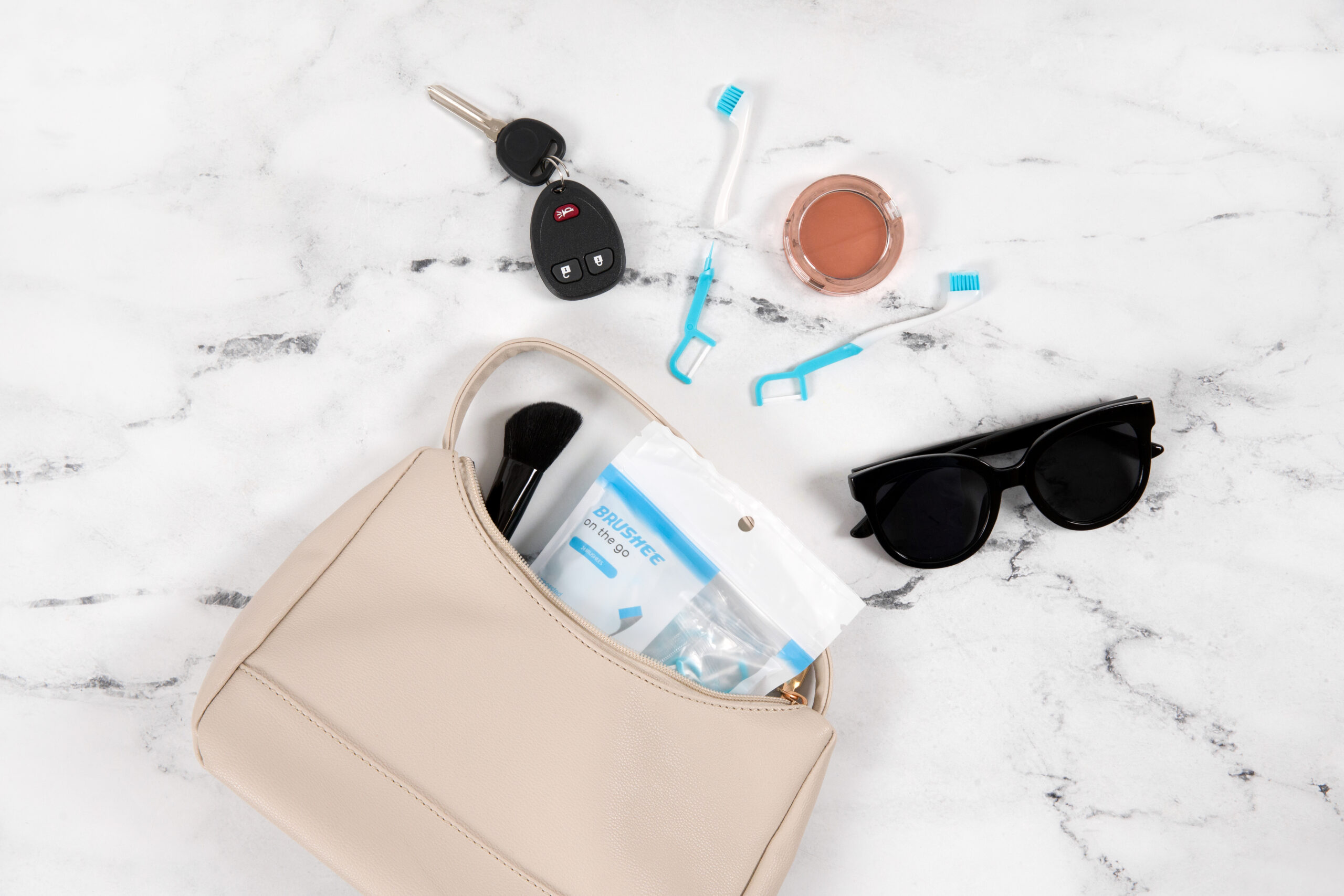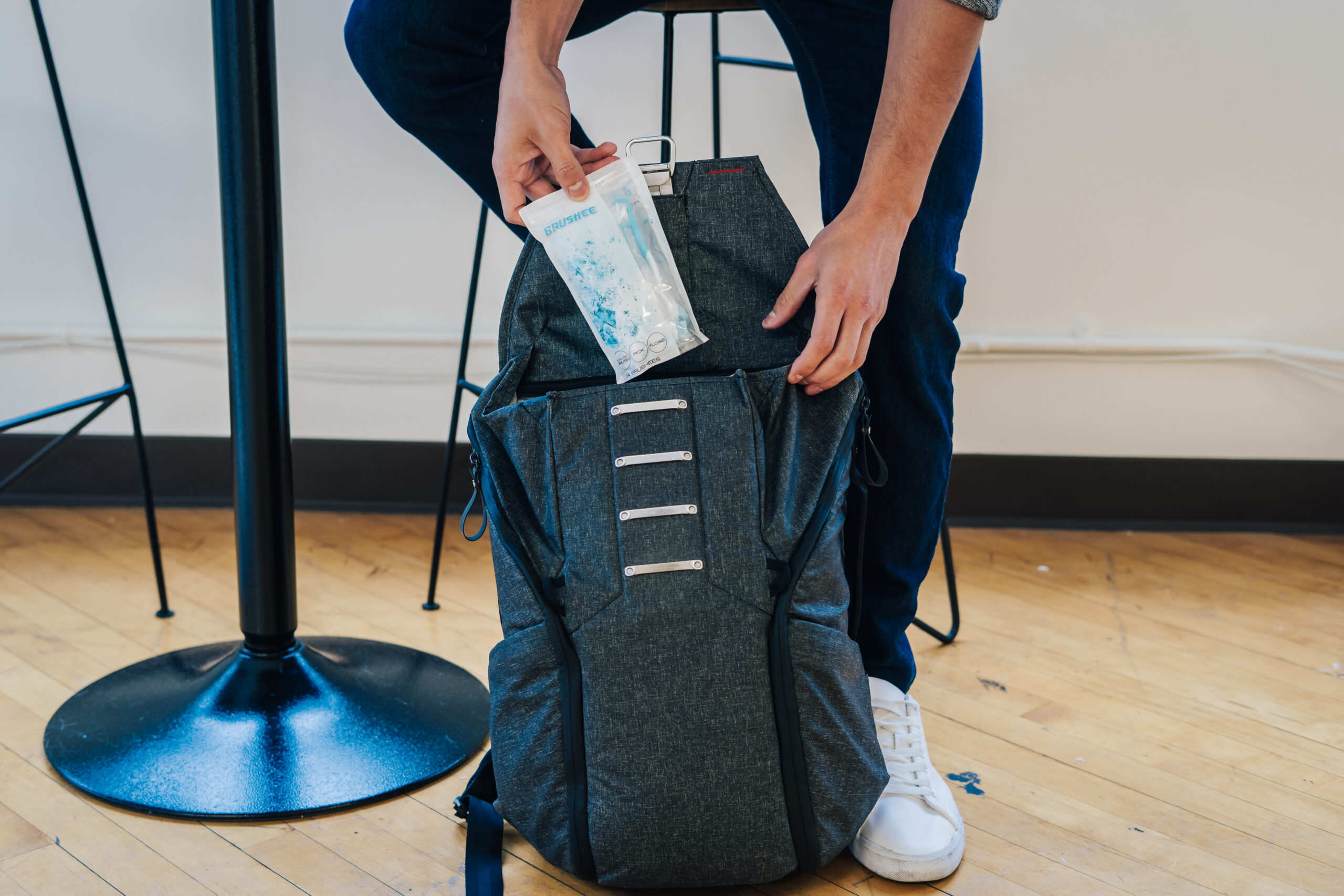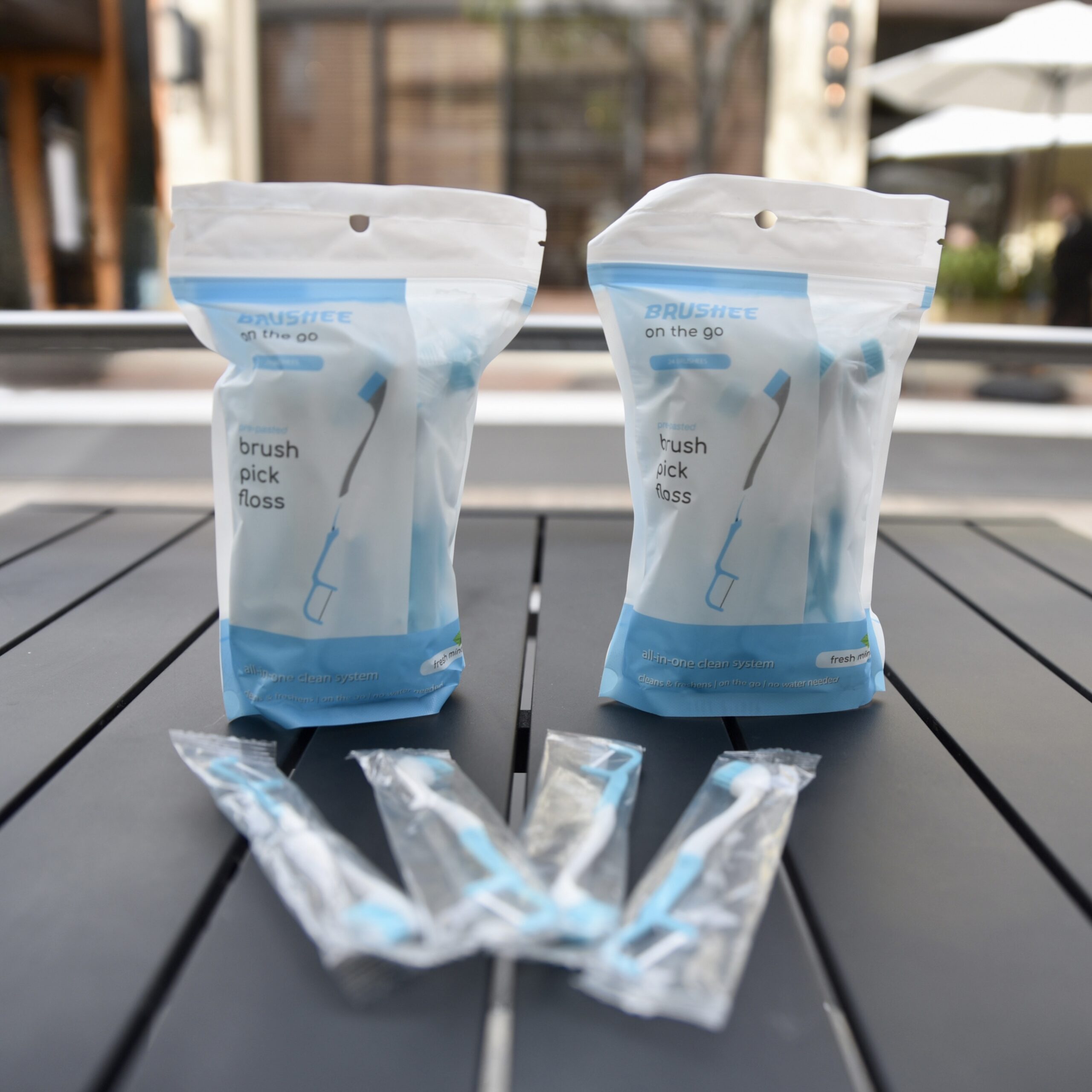 Boomerangs