Stephanie Robbins, Affiliate Program Manager and Founder of Robbins Interactive  
I help brands to incrementally grow revenue through affiliate programs – without cannibalizing existing sales.
How? By building brand equity through TRUSTED Relationships.
Let's face it: consumers don't trust brands anymore. Too many brands have overpromised and under delivered that as buyers, we are wary. But we do trust people we know and like. We even trust people we feel like we know, like online personalities.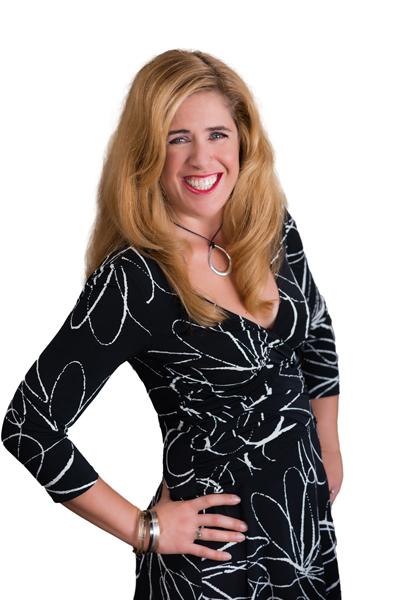 Because trust is personal.
Online personalities influence consumer behavior in a way that a brand simply can't. They develop a loyal tribe of followers who are self-motivated by a shared personal interest, like natural healing or parenting. When an influencer personally recommends a product that is directly relevant to a tribe's niche interests, sales conversions increase.
But how can a brand develop the initial trust with these influencers to get the endorsement?
This is where I come in.
INFLUENCERS ALREADY TRUST ME.
I am a known subject matter expert who has been interviewed on NBC Business Talk Radio, published in Feedfront Magazine, and invited to speak at Affiliate Management Days in 2015.  More importantly, I've spent years developing relationships with bloggers and affiliates. They are in my tribe and I am in theirs. What they understand about me is this:
I represent a small number of brands that I can authentically promote. I believe in them so wholeheartedly that I care about their success like I care about my own. I would never promote a brand to an affiliate that is not a good fit. By focusing on quality over quantity, I built my own brand equity as well as enhancing that of the companies I represent.
I am passionate about helping people create a flexible lifestyle. Like many affiliates, I am a work-at-home-mom. I know the importance of being able to chaperone a field trip and participate in the carpool. But unlike most of them, I have over 20 years of online marketing experience, including leading the interactive division for a nationally acclaimed digital agency. I offer our affiliates exclusive complimentary mentorship and coaching to teach them how to monetize a blog to generate the passive income they need to live a life of their own design.
I know what I'm doing. In many ways, affiliate marketing is like the wild west. The wrong affiliate program can be more like an outlaw gang who robs the stagecoach before the money gets to the bank. Affiliate marketing should result in incremental sales increases, not chip into the revenue that's already there. I'm like the sheriff, making sure that the brand-affiliate relationship benefits both sides through appropriate commission structures and terms and conditions. I also teach each side to comply with Nexus laws and FDA disclosure requirements to protect the brand's legal interests.
The bottom line: I create win-win-win situations.
Outsourcing affiliate program management to me can make your brand more money, faster than doing it in-house. I focus on building brand equity through targeted affiliate relationships. I've spent years developing these relationships through blogger outreach and making personal connections at major industry events like Affiliate Summit, where most brands would be starting from scratch. These powerful pay-for-performance sales channels push higher quality traffic into the sales funnel, creating a scenario where the brand, affiliate, and consumer all benefit.
Strategy + Implementation = Results
As your Affiliate Manager, I develop the affiliate marketing strategy and implement it for you. This includes affiliate recruitment, training, and communication – all within your budget. My clients see results:
~ I revamped the Amoils affiliate program that had stagnated while managed in-house and lacked visibility on affiliate performance. In less than a year, I increased year-over-year sales by 30%, while successfully removing parasite affiliates— all without experiencing a dip in revenue.
~ I managed the launch of an affiliate program for an action sports online store that needed to rapidly generate new online sales. The affiliate program grew sales by 20% within three months of launch and is now an integral part of the brand's online marketing strategy.
Invite the expert to join your team.
Though I am very selective about the brands I represent, I am open to growing my client base with brands that are aligned with my personal interests in natural healing and wellness through diet and lifestyle choices. If your brand fits within that niche, visit my Hire Me page to learn more about my services.
If you are a blogger looking for information about how to monetize your existing content sites by becoming an affiliate, I invite you to visit my affiliates page or my blog.